Made by our community, for our community
The STEM Explorer Trail was designed, developed and produced by the participants in the Youth Dev Challenge programme which ran for 12 weeks, as part of the 2020 STEM Initiative.
Families and teams are invited to take part in an interactive explorer website app uniquely designed for exploring the hidden STEM 'challenges' to be found in Tauranga's CDB.
We currently have eight public locations active all within easy walking distance in Tauranga's CDB and waterfront.
We will be inviting retailers and attractions in Tauranga's CBD to be part of the Trail in coming months.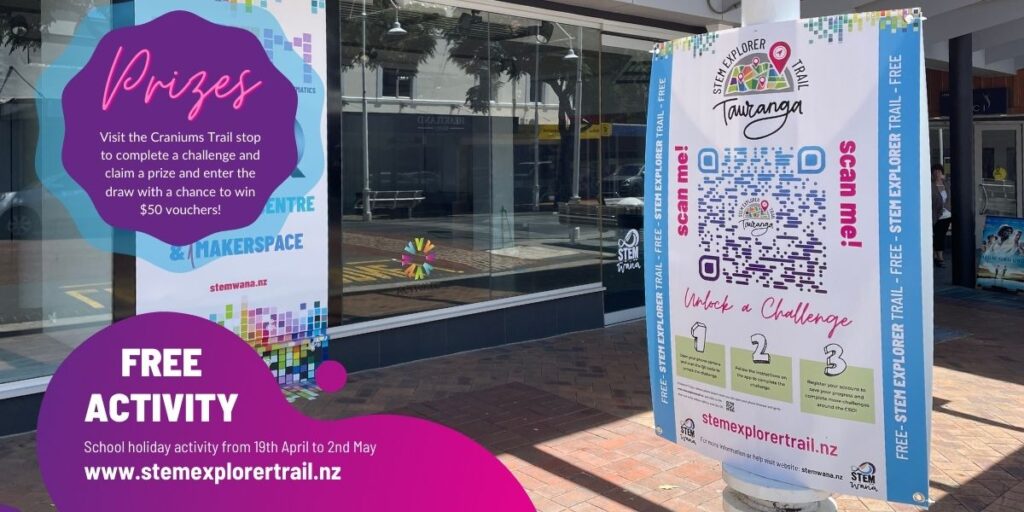 It's easy to take part…
Open your phone browser: visit www.stemexplorertrail.nz and view a map of all the locations on the Trail (no special downloads required).
Click on the pin for the location you are at, scan the QR code found at the location to launch the question/challenge.
Answer the question successfully (you can register on the website to store your progress) and walk to the next location…
During the school holidays 19th April – 2nd May 2021, our friends at Craniums (Clever Kids) on Grey Street, Tauranga also have a special stop with a chance to win some prizes and enter a prize draw for $50 voucher to spend in store!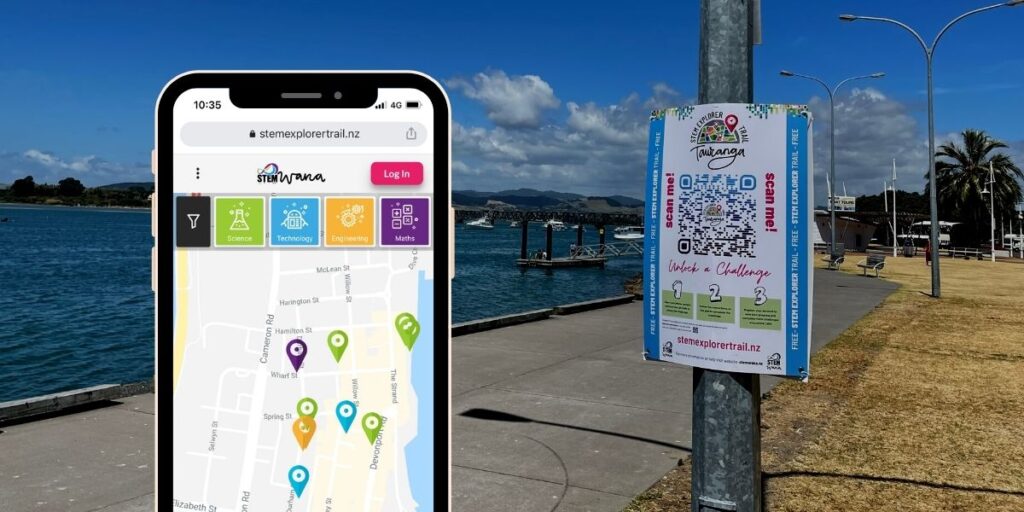 ---
About the YouthDev Challenge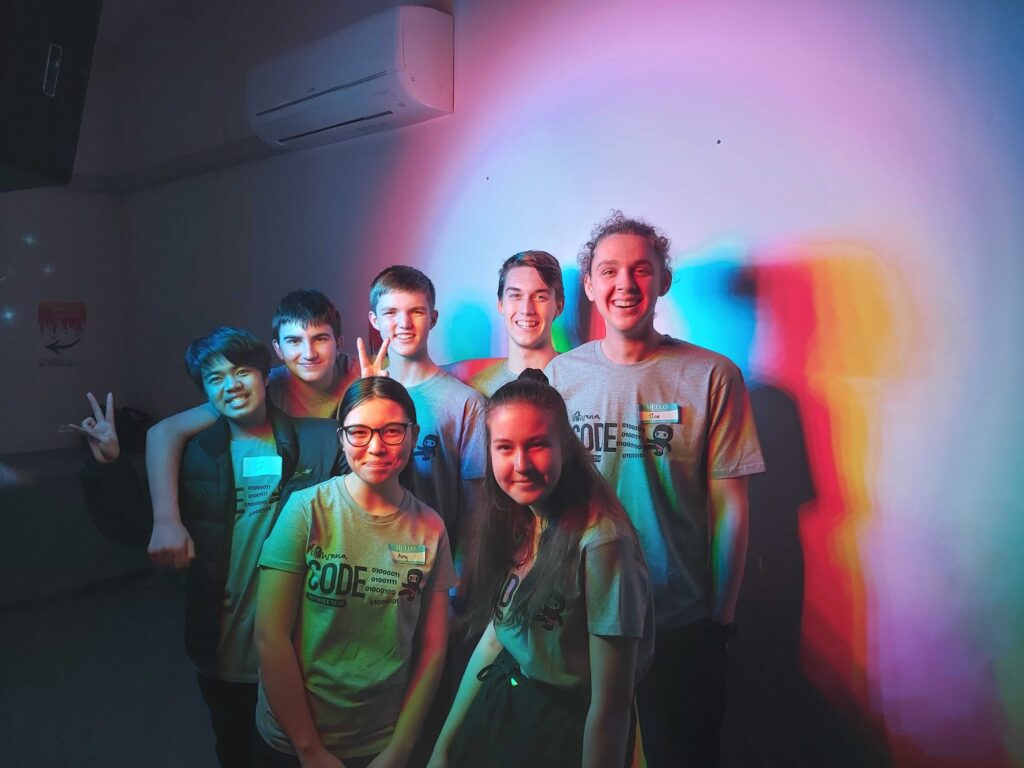 This programme provided the opportunity to apply learning and tech and coding skills to real-world issues that provided a tangible community impact.
Our YouthDev Challenge offered participants and students aged 16+. the benefit of working in a collaborative team and group with adult mentor-ship and coaching in the form of experienced technologists, mentors, and adult volunteers. Mentors offered expertise, task guidance and encouragement throughout the programme.
The Challenge
Working in a small team, budding coders, developers, and designers worked alongside senior and experienced mentors to deliver an interactive website/app for STEM Wana Trust. Using real-life working principles they were required to utilise your project planning skills, self-organise, and work collaboratively as a team.
How did it work?
The Challenge ran for 12 weeks, starting May 2020 until September 2020.
Participation in the Challenge was on a voluntary basis and was done predominately online with some face-to-face team sessions and participation towards the end of the programme.