During the school holidays 19th April – 2nd May 2021, we invited our families to take part in the STEM Explorer Trail in Tauranga's CBD.
We had reports of lots of STEM explorers enjoying the activity and getting out and about.
There was a very special stop at Craniums (Clever Kids) on Grey Street, with a fun marble run activity. Those who managed to answer the question correctly on the web app had a chance to enter themselves into a prize draw for a chance to win $50 vouchers to spend in store!
The results were drawn by the lovely Kelly at Craniums. Here are the lucky three winners, who all win $50 each to spend at Craniums!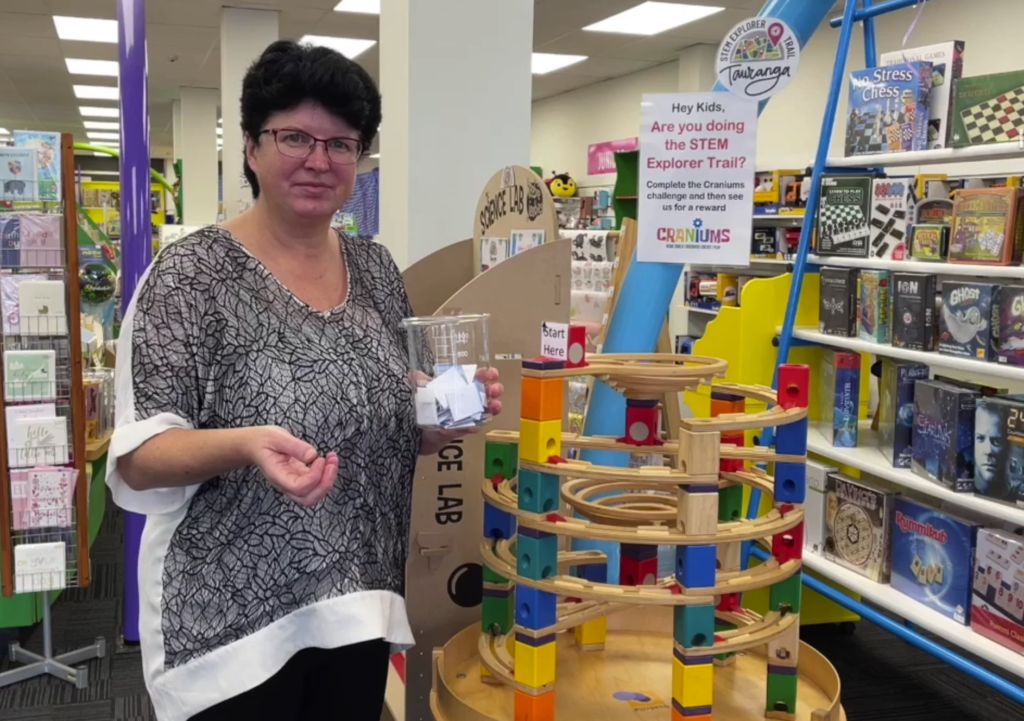 Congratulations the three winners:
Olivia Bellows (Liz Cooksey)
Kay Matenga
Erin Siebert
Pop into Craniums on Grey Street, Tauranga to find a huge selection of STEM based toys and activities for all ages!
Music by Wavecont, https://www.wavecont.com/free-download/
Licensed under creative commons Attribution-ShareAlike 4.0 International
https://creativecommons.org/licenses/by-sa/4.0/
Music promoted by https://www.chosic.com/