Due to the unknown nature of the situation with the COVID-19 lockdown, the Board of STEM Wana Trust have discussed our options for this year's Tauranga STEM Festival (STEMFest) 2021.
After much deliberation and discussion, it is with a heavy heart that we are announcing the postponement of STEMFest celebrations due on Sunday 3rd October 2021, until further notice.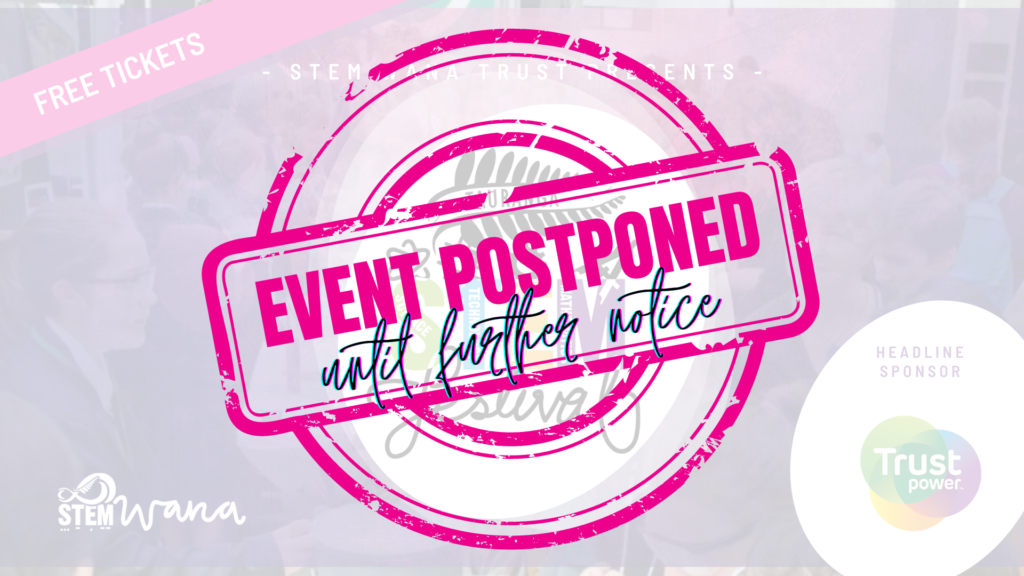 Our Board of Trustees and organising team have been collaborating with our community partners and authorities to assess the impact of COVID-19 to our Festival along with other large scale events. While we had put in place contingency planning with alternative dates, there is still a high chance that the associated effects of the constantly changing situation of the pandemic and official guidelines may cause unnecessary strain on our organisers, sponsors, stakeholders, content providers, and suppliers. At the forefront of our considerations is the safety of our community.
The organising team are hugely disappointed as they have worked so hard to deliver an amazing event for our STEM whānau, however, it would be irresponsible of us to continue to deliver on an event of such a large scale whilst we are in the midst of uncertainty. We also refuse to compromise on the quality of our Festival, our motto has always been to deliver a world-class event for our community, and that will never change.
This is a set back, but it will not deter us from delivering an event that our STEM whānau has now come to expect. We are committed to continuing our work in the background with our amazing sponsors and content providers so that when the time is right, we can all gather to celebrate and share experiences together, and do so safely.
Until then, #KiaKaha #Aroha #BeKind #StayCurious.
Tia, Steven, Amanda, Erin, Soraya, and Ewa.