This summer over three days we welcomed hundreds of visitors to a very special series of Science, Technology, Engineering, and Mathematics sessions in Tauranga.
It started on Thursday 20th January 2022 with a workshop covering Artificial Intelligence with Matias Iacono from Cucumber NZ in the morning. Our participants choose from three activities and had a great time writing code. A big thanks to our friends at Venture Centre for the loan of the laptops.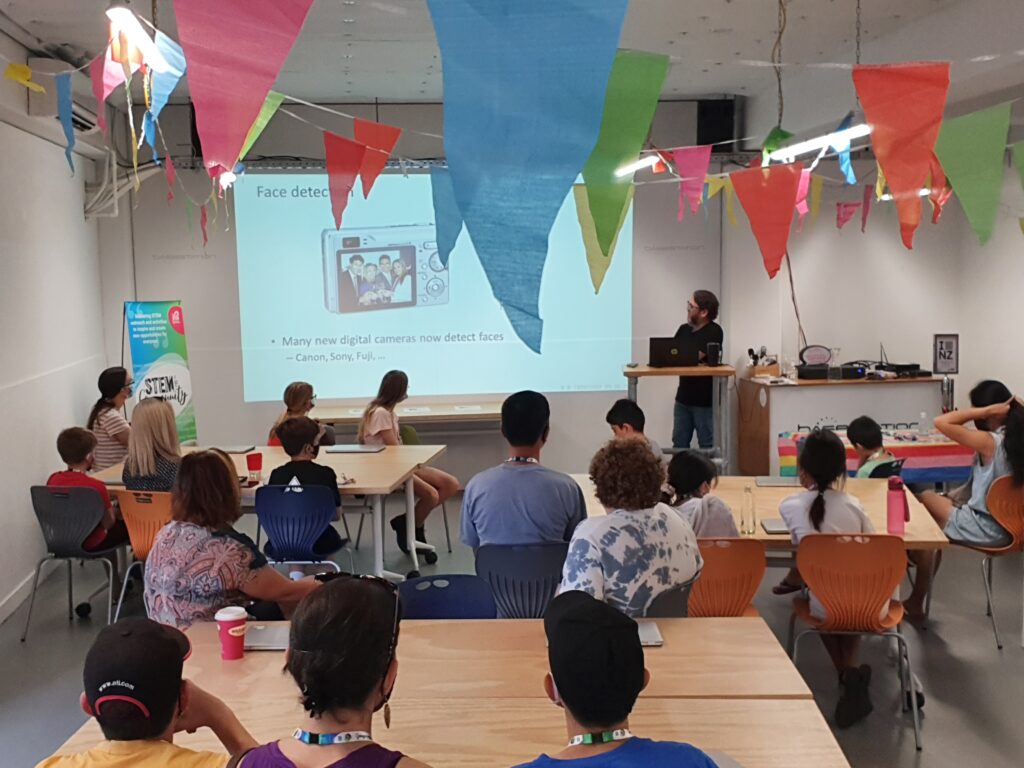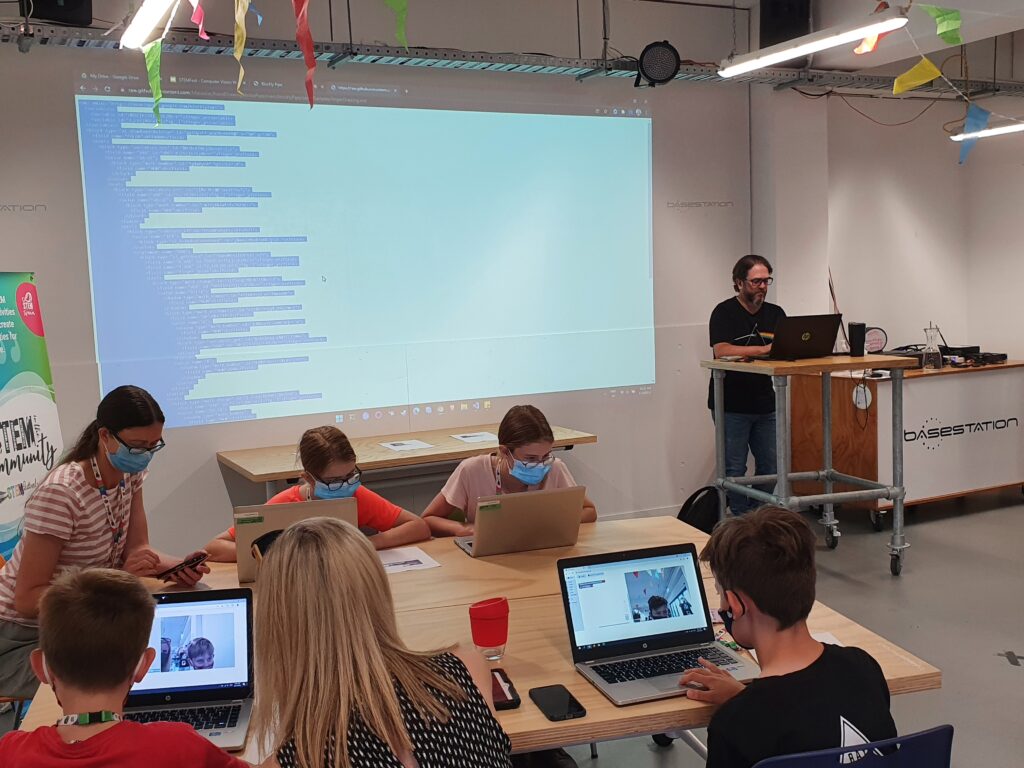 The afternoon's session was run by our long time friend and biology teacher, Rebecca Prestidge. "Science at Home" was all about chemistry experiments that everyone got a chance to do. With mini scientists working with materials and objects found at home.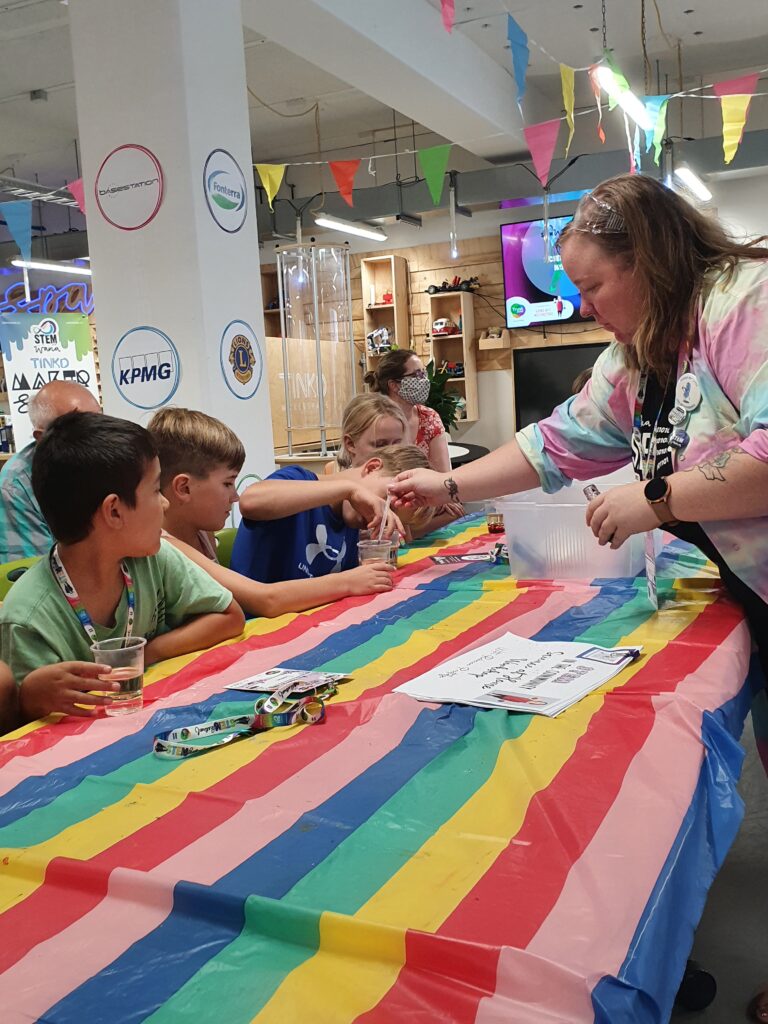 The evening was hosted by some amazing wāhine in STEM for Girls' Night Out. The lovely team from Xero introduced our participants and their adult champions on women in STEM, past, present, and future!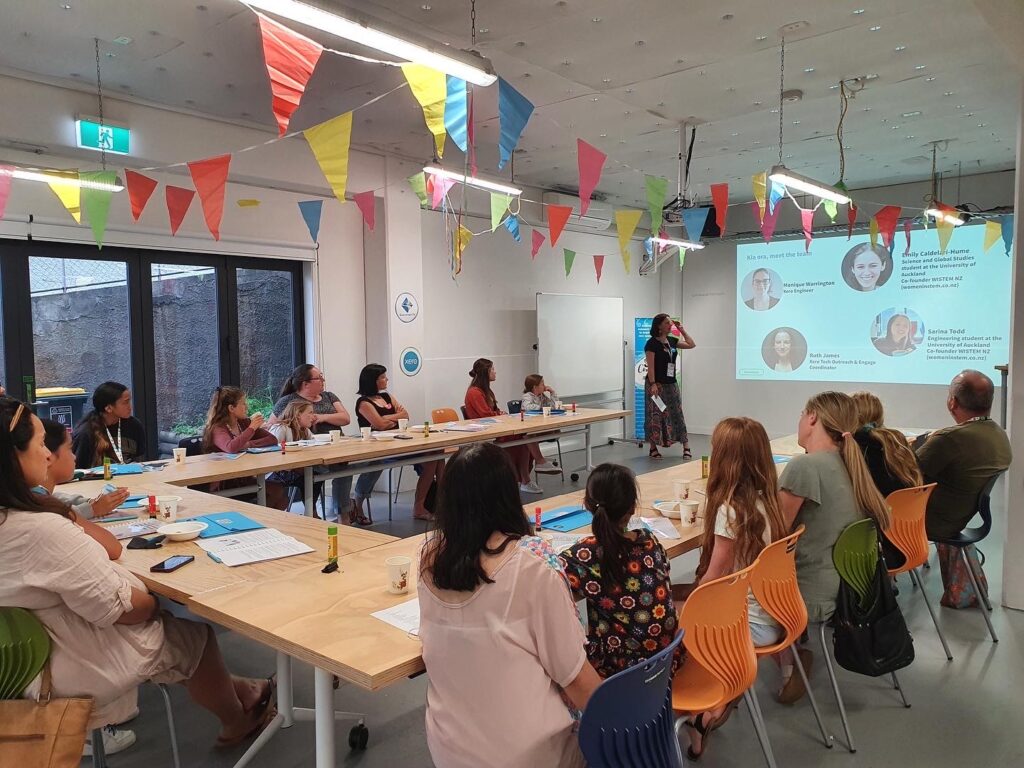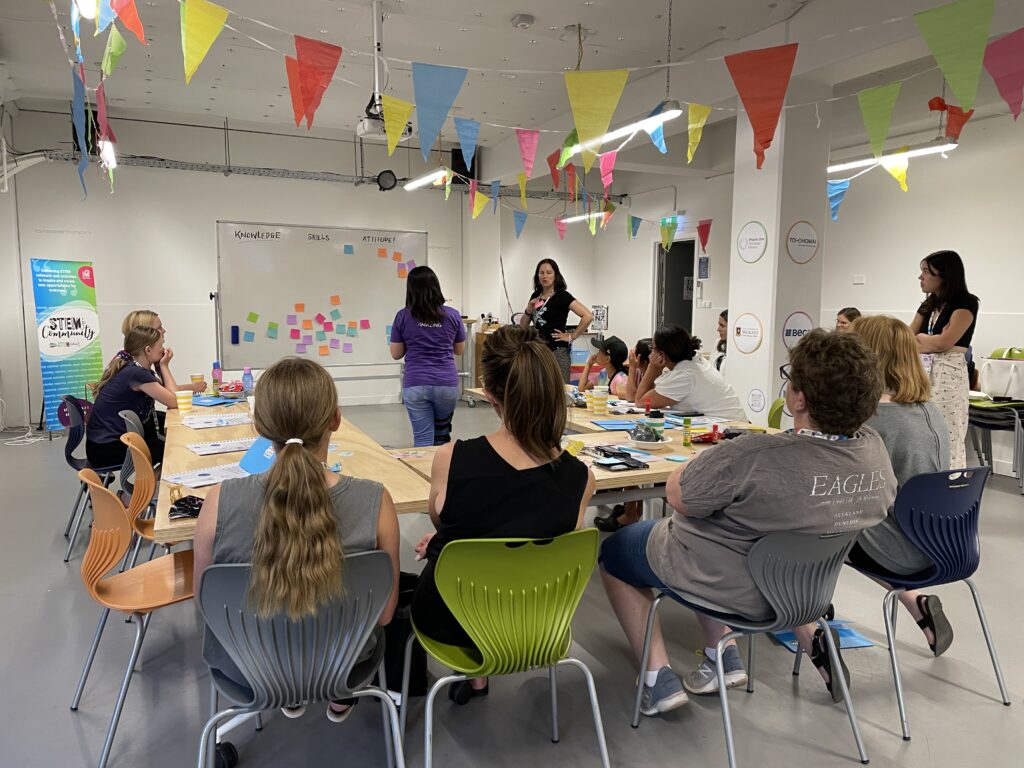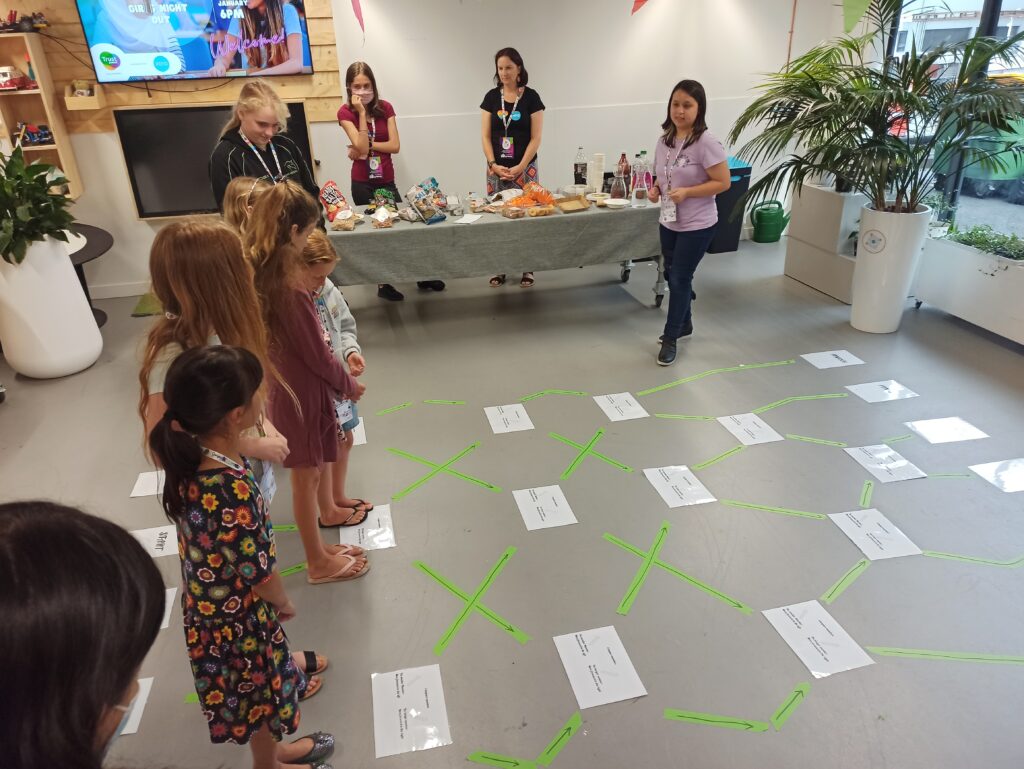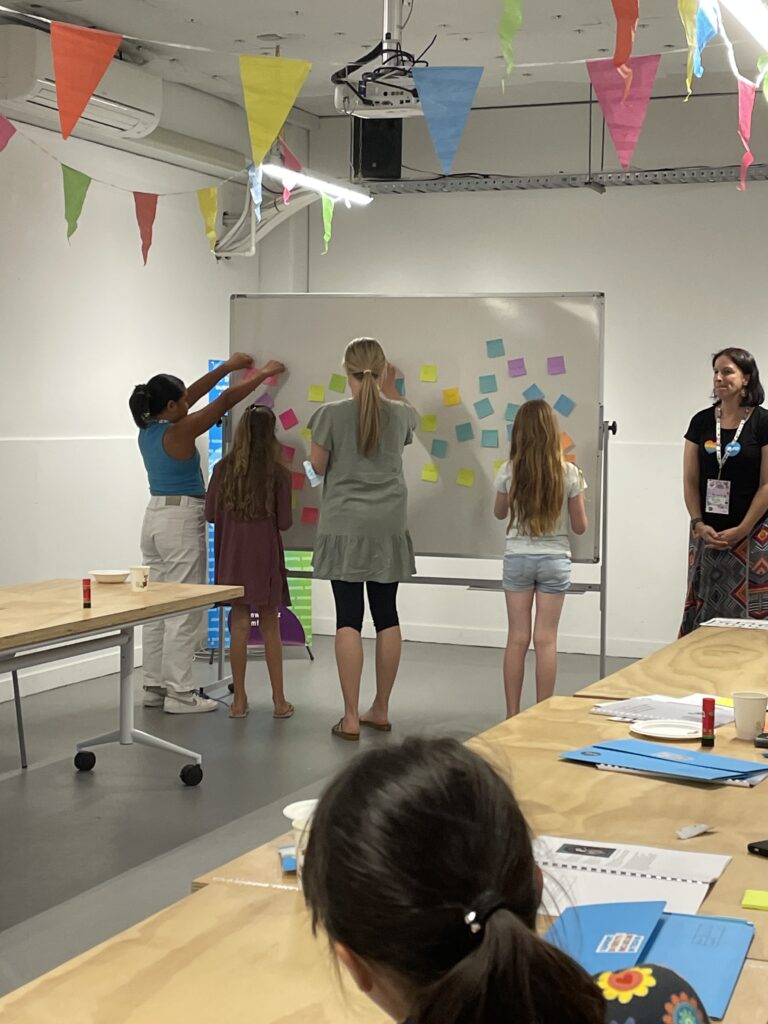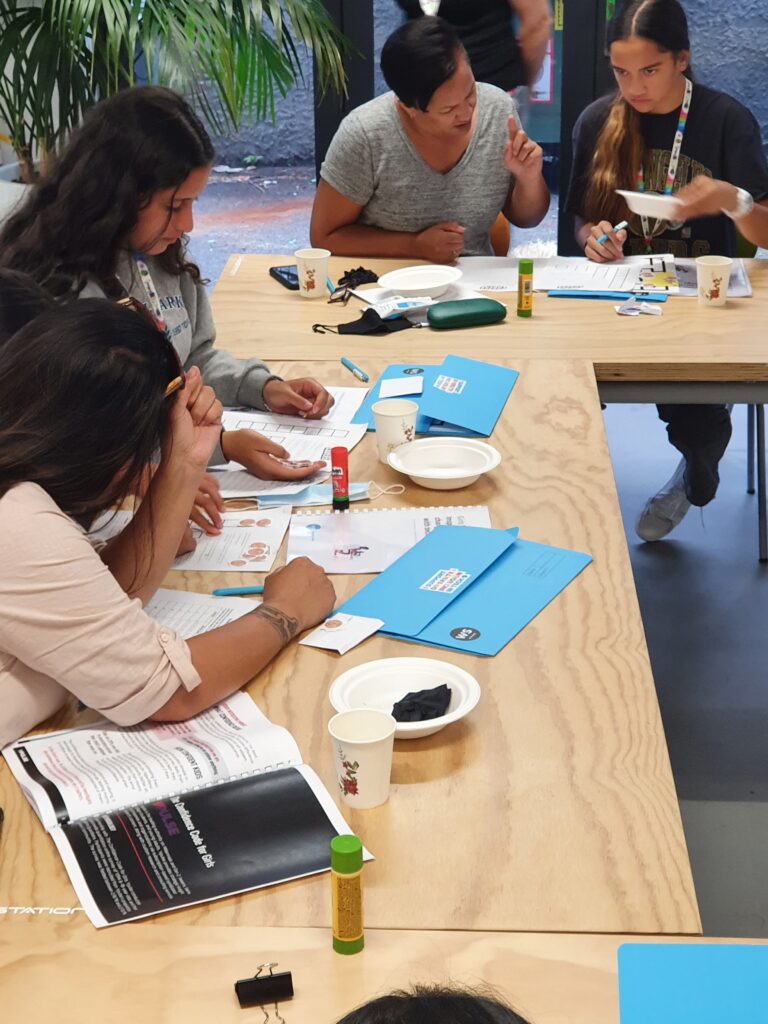 Friday 21st started with build your own robots with Kiwibots and special guest, multiple world finalist and robotics champion, Charlie Mollard. Lots of excited tamariki worked for 45 minutes to build their own VEX robots from scratch and then got to drive and race them! We ran two session which were very well received. For those interested in pursuing robotics, we encourage you to get in touch with STEAM-Ed Tauranga for workshops and after school programmes.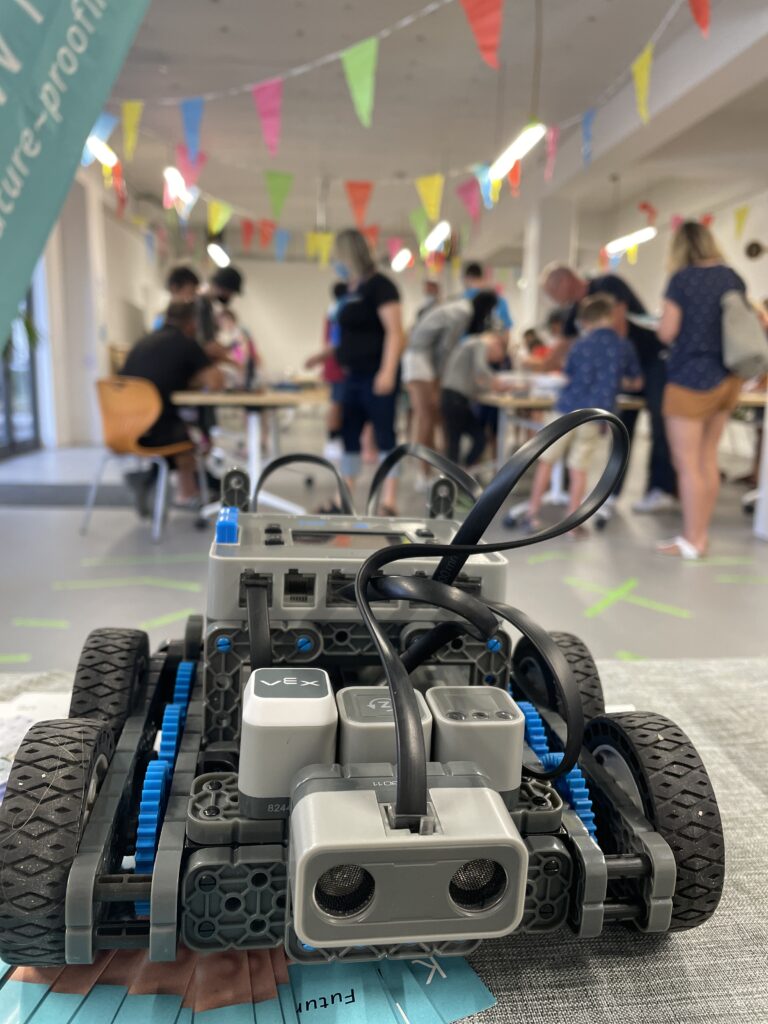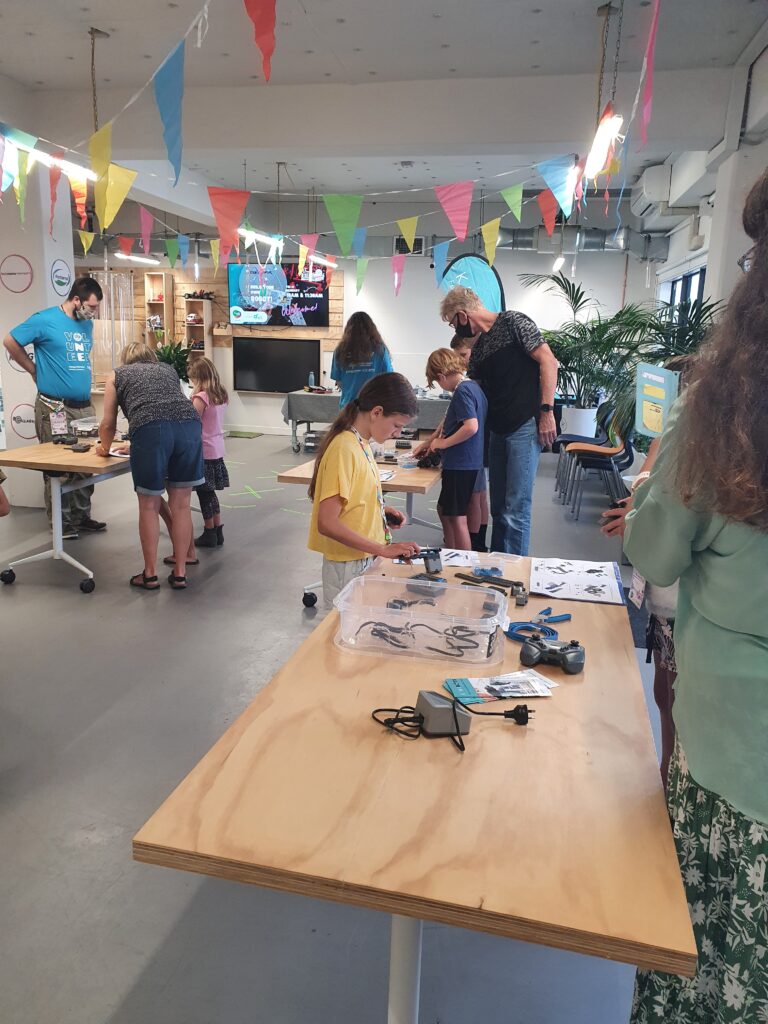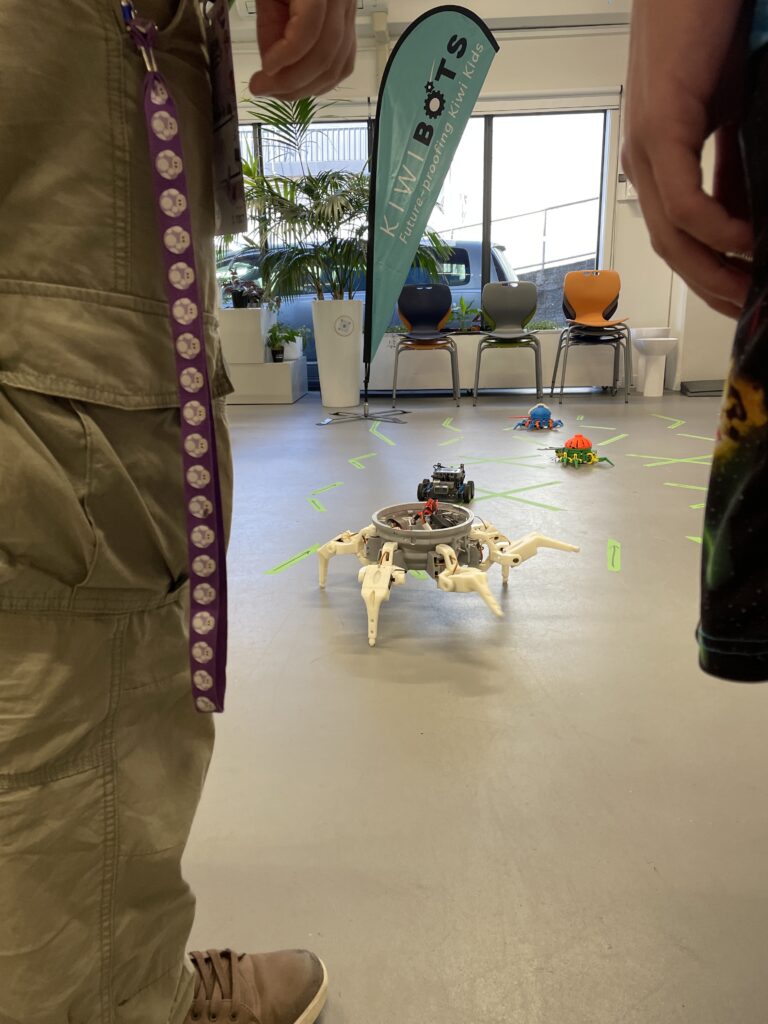 The afternoon was a busy session involving soldering and make your own circuit with the team at STEAM-Ed. Run over two-hours we spent the time cutting wires, making connectors and then soldering the circuits. It was a lot of fun and our participants got to take the kits home to continue their work.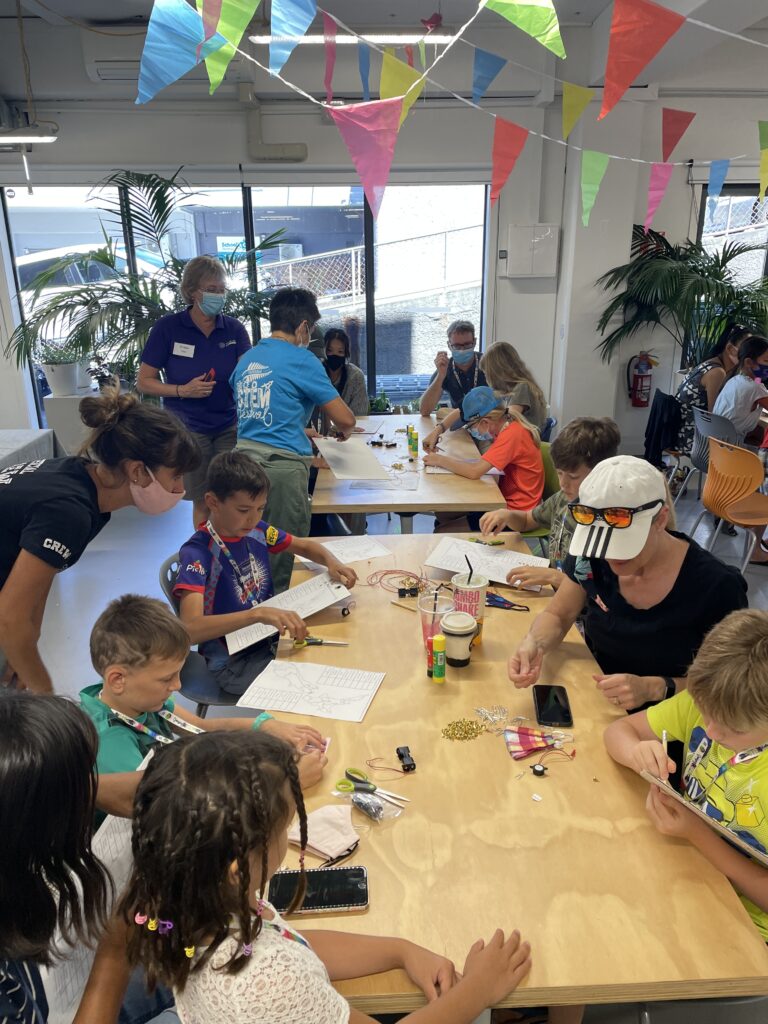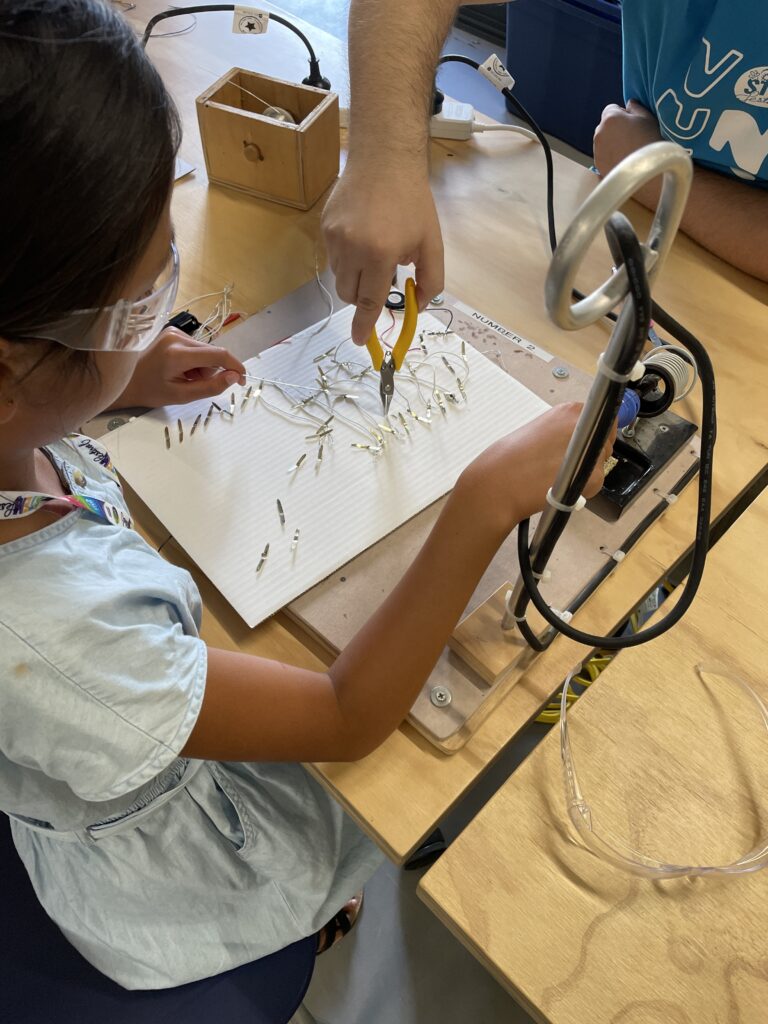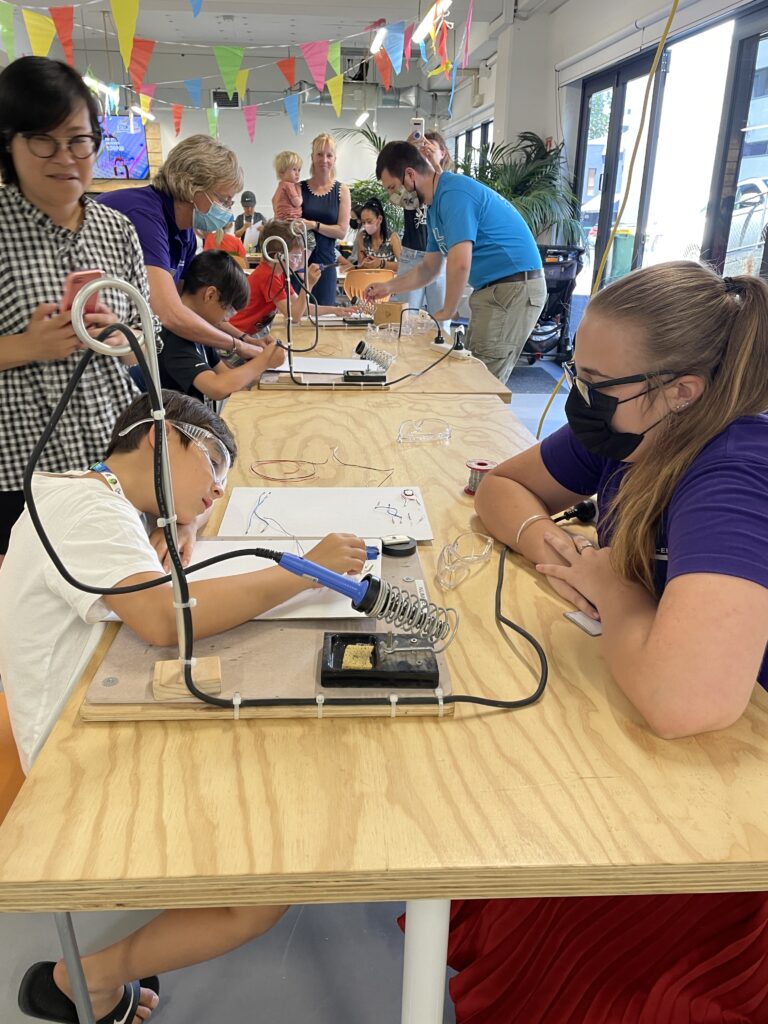 The second Girls' Night Out was another success with some awesome feedback from those who took part. The key takeaway from the session was that the "key to being successful was about having the right attitude". #KaPai.
---
Saturday was our STEM Open Day. It was a great day with a selection of providers joining us for an event which saw around 100 visitors over the morning and afternoon sessions. The awesome Tauranga Library team brought Sphero games, Cool Bananas Youth Trust with a message about recycling with a dash of physics, Algorithmics Tauranga provided a taster coding activity, Tinkd Makerspace showcasing 3D printing and robotics and inter-generational making, Toi Ohomai with a technology activity, Envirohub with plastics and recycling, and a Maths Craft NZ mathematics paper craft activity.
---
We had so much fun meeting and chatting with our visitors, some of whom had been at the other events on the previous days. There was also a mini STEM Explorer Trail for visitors to get involved with by finding hidden QR codes and answering challenges. Teams who completed the challenges went into a draw. The winners drawn after the event were: Alexandra M, and Amelia C.
We were also pleased to have Natalie, our STEMFest Ambassador at the Open Day to share in some of the fun with our young visitors. What a treat for us all!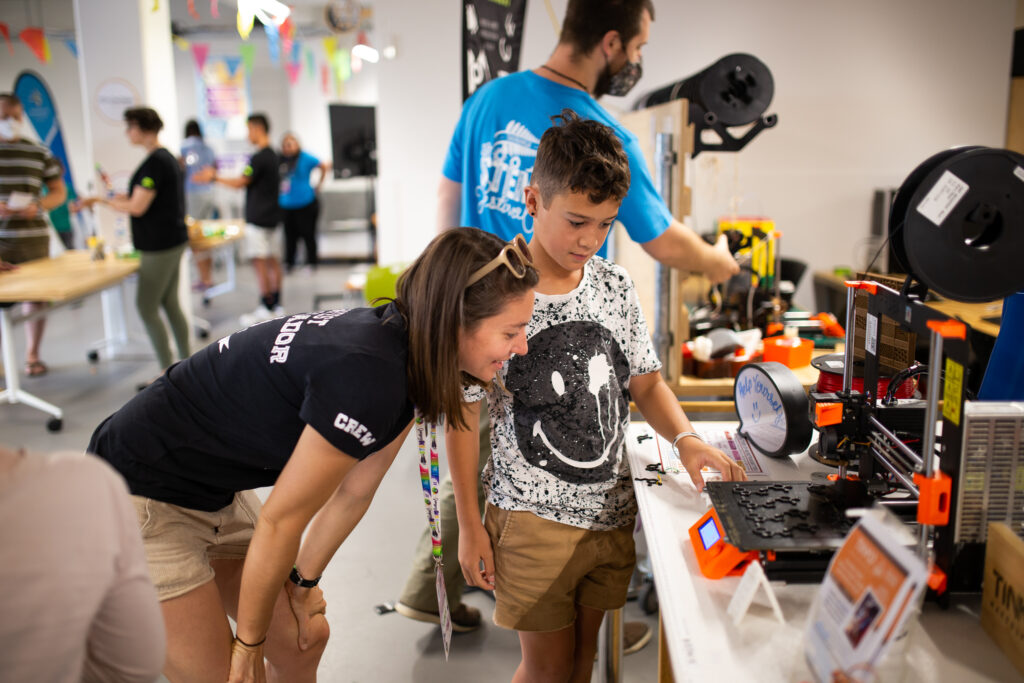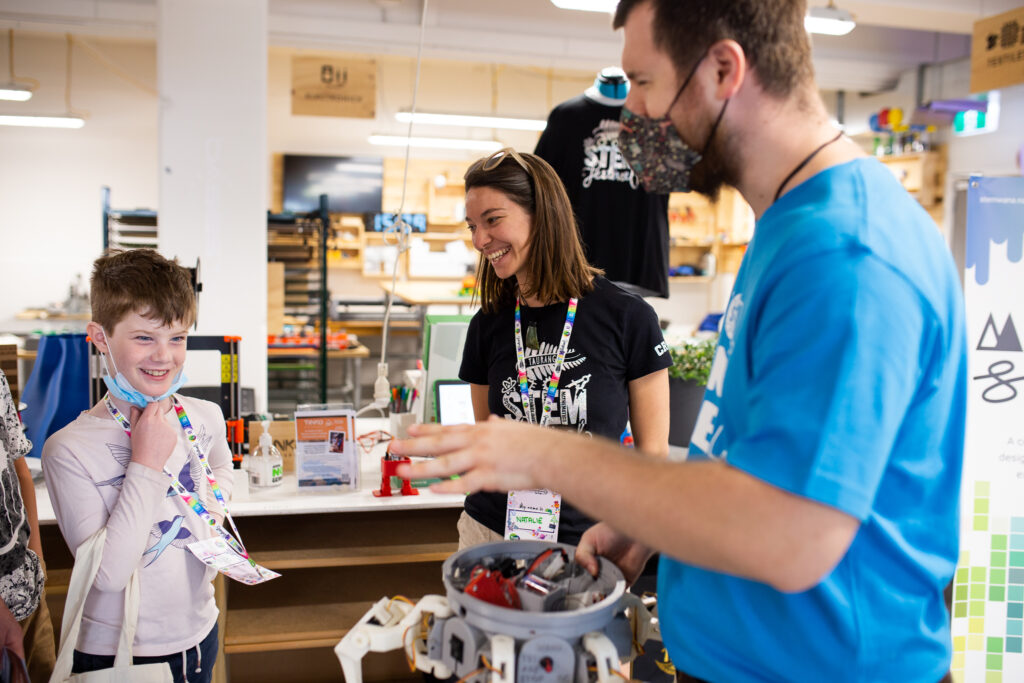 Finally, a big thanks to our STEM Wana crew throughout the three days, the awesome content providers and friends who supported us.
We're so grateful to our sponsors who have continued to support us through these challenging times to enable us to deliver STEM in the Community Summer Edition. Special mention to headline sponsor Trustpower, gigabyte sponsors TECT, Xero, Beca, Toi Ohomai, University of Waikato, Lawvu, Comvita, and Zespri.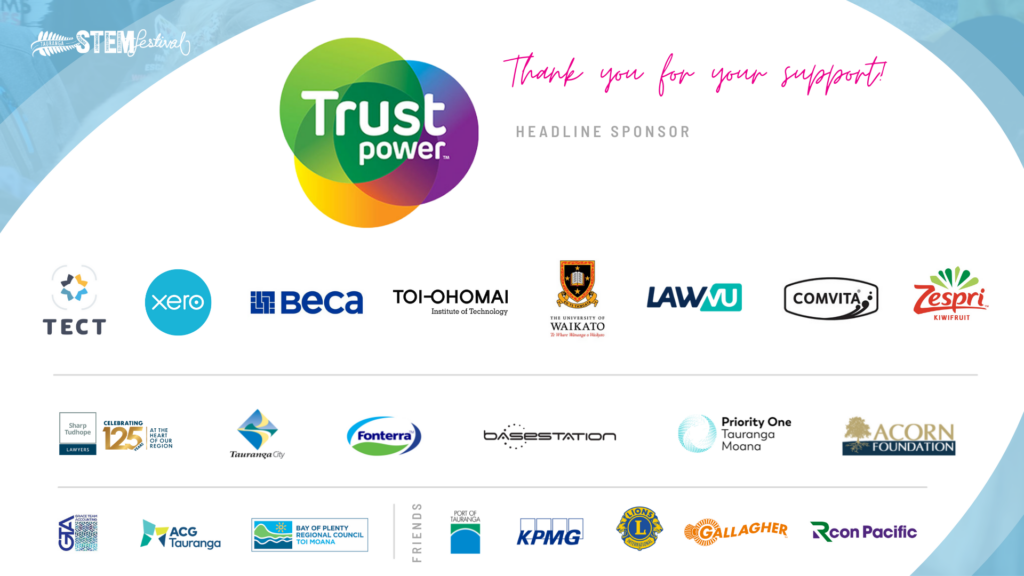 Photos credit: Kendra Eden Photography, Soraya Hebert, Tia Lush.