Tauranga STEM Festival is proud to present another STEM in the Community event during the October school holidays.
Tuesday 5th October 2021 at 08:30am at University of Waikato, Tauranga Campus. Durham Street.
---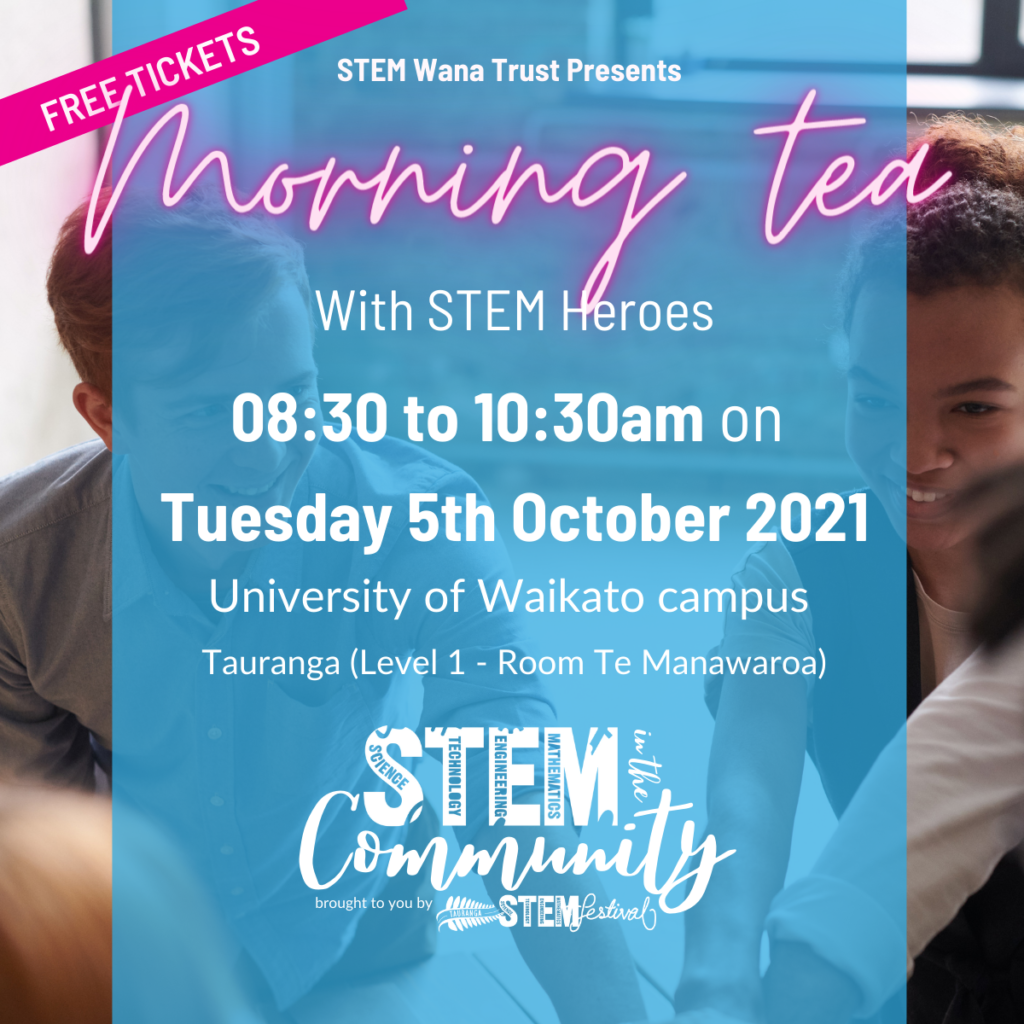 Want to know what it's like to work in STEM? Curious about how other people started their career?
Join us for a conversation with STEM Heroes.
This is a free event suitable for high school students and adults.
Introducing our panel:
Suki Xiao – Career Coach & Entrepreneur
Victoria Clark – Senior Environmental Engineer Specialist at Beca
Natalie Prinz – Marine Biologist, doing a PhD in Marine Ecology at the University of Waikato and STEMFest Ambassador
Kathryn Hempstalk – Technology Leader at LawVu. Graduate from University of Waikato.
Dr Rebecca Sargisson – Senior Lecturer in the School of Psychology, at the Tauranga campus of the University of Waikato.

Hosted at University of Waikato Tauranga. Grab your FREE ticket (with refreshments).
Click here for your FREE tickets.