The STEMFest Elves have been busy working on a STEMFestive experience for STEM lovers of all ages.
We have two awesome events for your diary…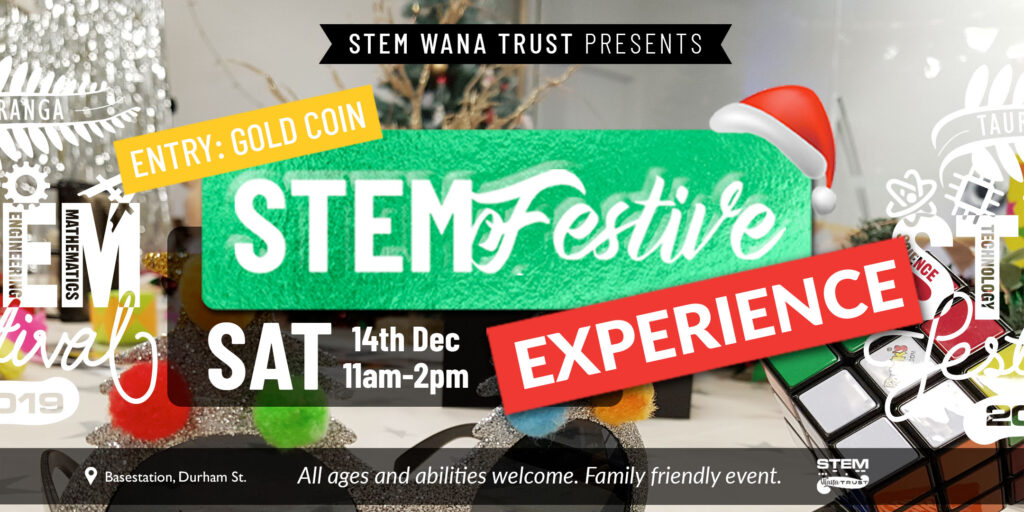 Saturday 14th December – 11am to 2pm
If you missed out on attending STEMFest this year, or if you just want to re-live the wonder of the day, then we invite you to visit our STEMFestive experience for a limited time only!
It's a great opportunity for whānau to experience the wonders of STEM, to get hands-on and explore concepts in STEM through engaging creative play within a fun Christmas setting.
There will be hands on activities to take part in, find out why Santa Loves STEM, check out some cool STEM resources, and bring some pocket money as you will also have a chance to take home some fun STEM based stocking fillers!
Entry: Gold coin donation at Basestation.
Click for facebook event: https://www.facebook.com/events/451374205562790/
---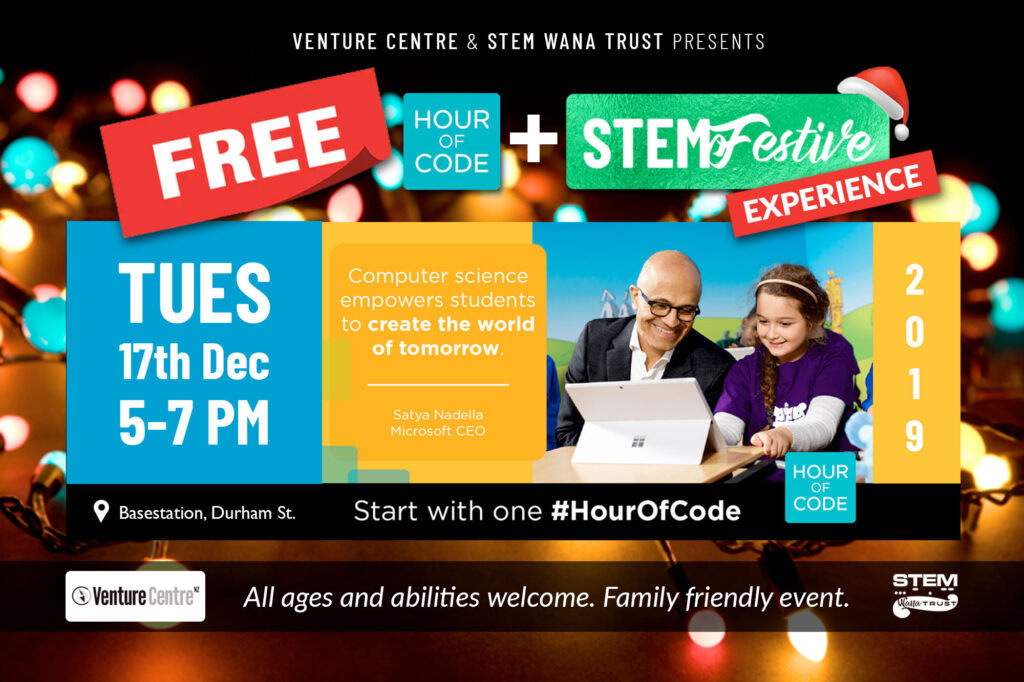 Tuesday 17th December – 5pm to 7pm
STEM Wana Trust and STEMFest are proud to be partnering with our friends at Venture Centre as part of #HourOfCode.
Incorporating all the fun of STEMFestive AND Hour Of Code!
What is Hour of Code?
Every student should have the opportunity to learn computer science. It helps nurture problem-solving skills, logic and creativity. By starting early, students will have a foundation for success in any 21st-century career path.
The Hour of Code started as a one-hour introduction to computer science, designed to demystify "code", to show that anybody can learn the basics, and to broaden participation in the field of computer science. It has since become a worldwide effort to celebrate computer science, starting with 1-hour coding activities but expanding to all sorts of community efforts.
Bring your own device: phone, tablets for the Hour of Code. Note: laptops will also be supplied 🙂
Click for facebook event: https://www.facebook.com/events/2524693157584091/
The STEMFestive Elves look forward to seeing you there!