Team STEMFest were in full play mode at last weekend's Canvas Career Expo held at Tauranga's Trustpower Arena. Hundreds of visitors, from toddlers to grandparents, stopped by the interactive stand to learn about STEMFest Tauranga and the exciting opportunities to interact with new technologies being developed right here in the Bay of Plenty region. The festival will really show what our region is known for with exhibitors from industries such as horticulture, marine sciences, construction, biosecurity, gaming, etc.
Once again, our stimulating augmented reality "Sandbox" took centre stage for many visitors. In fact, many passersby were stopped in their tracks to try to take in what it was, leading to long sandbox play sessions making mountains, rivers and lakes, and seeing the effects of landslides. Retro gaming (who doesn't love a go at PacMan?) and low-tech construction materials were also on hand to entertain and challenge our abilities.
In keeping with the theme of a career expo we displayed The Amazingly Enormous STEM Careers Poster which maps 350 different jobs from just 15 STEM based fields. Parents and near secondary school graduates huddled around the poster to explore a world of opportunity. You can get your FREE copy at: https://findingada.com/resources/resources-for-schools/posters/

With tickets to STEMFest released just a week prior, we were excited to hear from those who already had their tickets, others who had marked Saturday, 12th October as the place to be, and from people from different parts of New Zealand who plan to travel to Tauranga for the festival.
There are already more than 2,300 tickets released since they were made available just under two weeks ago!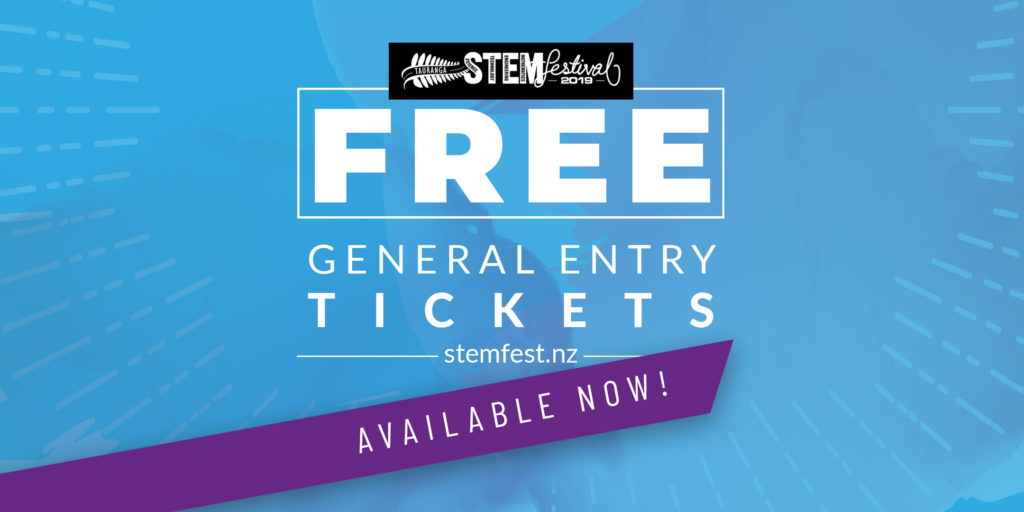 Saturday's Canvas Career Expo coincided with a STEMFest feature article in Indulge magazine, included in the weekend edition of the Bay of Plenty Times. We couldn't have asked for a better weekend to get the word out!