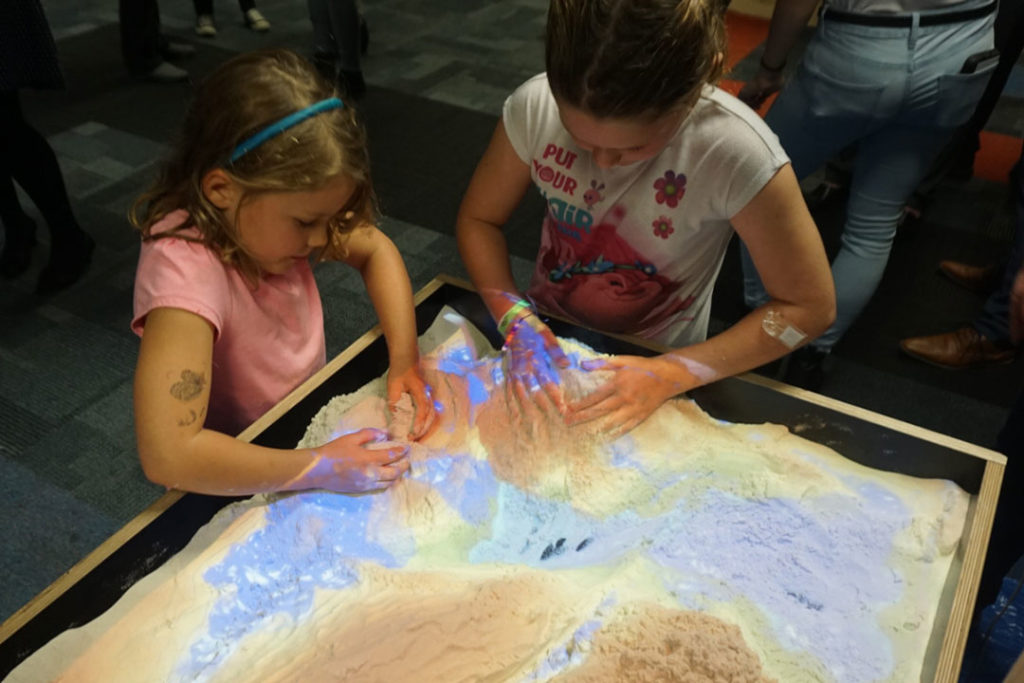 Free event will take place on Saturday 12 October, 2019
Tickets to Tauranga's first Science, Technology, Engineering and Mathematics (STEM) Festival are now available.
The free street festival will be the first of its kind in Tauranga, with the closure of the newly upgraded block of Durham Street (from Elizabeth Street to Spring Street) dedicated to an exciting variety of STEM activities and events set up for visitors of all ages.
Founder Tia Lush says STEMFest is designed to engage and inspire a new generation of scientists, technologists, engineers and mathematicians through hands-on activities.
"STEMFest is a family-friendly celebration for the whole whānau. We invite the community to bring your curiosity and test out virtual reality, augmented reality, messy science experiments, and large-scale engineering exhibits," says Tia.
Activities include an interactive treasure hunt in downtown Tauranga, practical coding sessions, science demonstrations, and the latest gadgets will be on hand to try out.
A team of parents who work in STEM are organising the event through a charitable Trust, with support from Tauranga City Council and main sponsors Beca and the University of Waikato as well as Zespri, Trustpower, Comvita and many of the Bay of Plenty's leading STEM companies. Another generous supporter, Bay Hopper, will give free travel on the bayhopper network for attendees into Tauranga CBD with their STEMFest ticket on the day.
"We want children and young people to become tomorrow's innovators in science, technology, engineering, and mathematics, and get a taste of what a career in these industries could be like," says Tia.
"STEM professionals from mathematics to astrophysics, to game developers, spacecraft engineering, geo engineering, marine science, and biosecurity will attend the event, and share the relevance of their industry in our day-to-day lives.
"At STEMFest we will also be celebrating women and diversity in STEM, and encouraging young girls into considering STEM as a career option," says Tia.
STEMFest is totally free to attend, but visitors must have a ticket to enter STEMFest on Saturday 12 October. Early bird FREE tickets can be ordered here. 
ENDS

For all media queries, please contact: Tia Lush – Founder and Project Lead – Email
High resolution images can be downloaded from: https://www.taurangastemfestival.co.nz/logos-and-assets/
Notes to editor
Our supporters and sponsors include:
Principal Funder
Main Sponsors
Beca
University of Waikato
Funding Partners
Other sponsors
Zespri
Trustpower
Sharp Tudhope
PriorityOne
Toi Ohomoi
Think
With support from
Basestation
Venture Centre
House of Science
Downtown Tauranga
Arataki Systems
Exhibitors confirmed to date:
Nanogirl Labs – Kitchen Science Cookbook Live!
Te Reo Maori and Pasifika Zone
Mathscraft NZ
Biosecurity New Zealand – Detector Dogs
Slime Princess
University of Waikato Coastal Marine Field Station
MOTAT
Comvita
Rocket Building
Fire & Emergency NZ
Retro Computing
Tauranga City Council – City Waters
…and so much more!
About STEMFest
STEMFest is the first event of its kind in Tauranga and Aotearoa and will be held on 12 October 2019, as part of the global Ada Lovelace Day celebrations. STEMFest, thereafter, will be an annual event showcasing all that is happening in the world of STEM and making it accessible to all communities in Tauranga, the wider Bay of Plenty and across New Zealand.
About STEM Wana Trust
A not-for-profit Charitable Trust working to promote awareness of opportunities in STEM to young people and their families through community events, collaborations and meaningful partnerships. STEMFest Tauranga 2019 will be the first event in the Trust's portfolio of community based projects.
About the organisers
A team of volunteer-based parents and professionals working in the technology, education and project management sectors. Passionate about knowledge sharing and community based engagement and getting our young people and whānau inspired and enthused about STEM.