Join the STEMFest team at our Play and Explore Science, Technology, Engineering, and Mathematics (STEM) Popup session where imagination, creativity, and hands-on play take centre stage!
Featuring visually appealing science experiments, to awe-inspiring technology and innovations, to inspire young learners (and older learners) alike. It's a great opportunity for whānau to experience the wonders of STEM, to get hands-on and explore concepts in STEM through engaging creative play.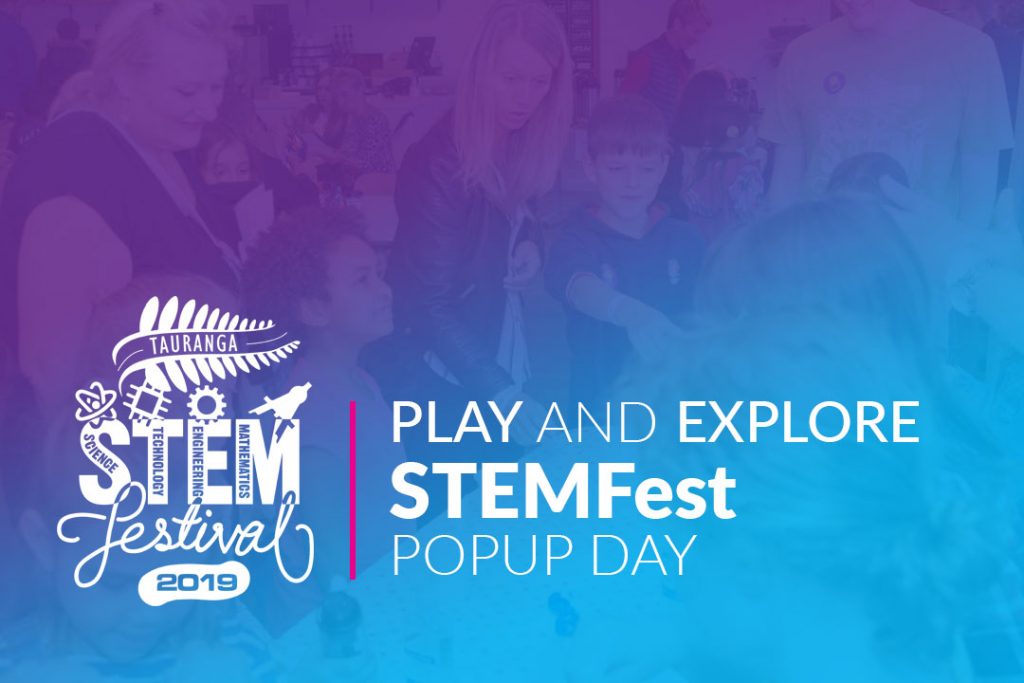 VENUE/LOCATION:
Basestation, 148 Durham Street, Tauranga 3110

DATE AND TIME:
Tuesday 3rd September 2019 – From 10am – 1pm

WHAT TYPE OF EVENT IS IT?
Hands-on drop-in sessions/workshops

WHAT IS THE KEY TOPIC OF THE EVENT?
Creative learning and play.

WHY SHOULD PEOPLE ATTEND THE EVENT?
To be inspired and explore the relevance of STEM in our day to day lives and also how fun and creative STEM can be. From preschools to primary school groups and adults working in the CBD.

WHAT ARE THE COOL THINGS PEOPLE CAN LEARN / GAIN FROM THIS EVENT?
From using simple household items to the latest in technology, STEM can be taught in the most creative and inspiring way. We want to develop a generation of creators not just users.